My make up routine has changed so much over the past year, sometimes I can't believe how different it has become. A lot of it has to do with beauty blogs and blogging myself. There are a lot of products I have discovered and given a chance to all the beauty blogs out there, ones I otherwise would not have.
Before I was a MAC obsessive, MAC foundation, MAC blusher. MAC concealer and the list goes on. Now I am more of this......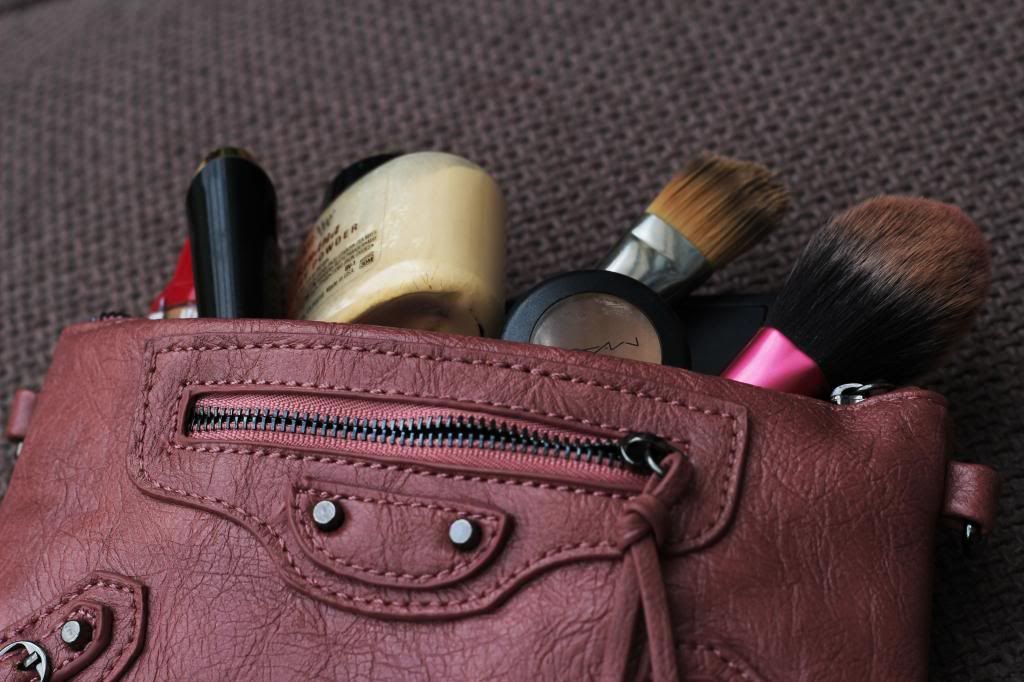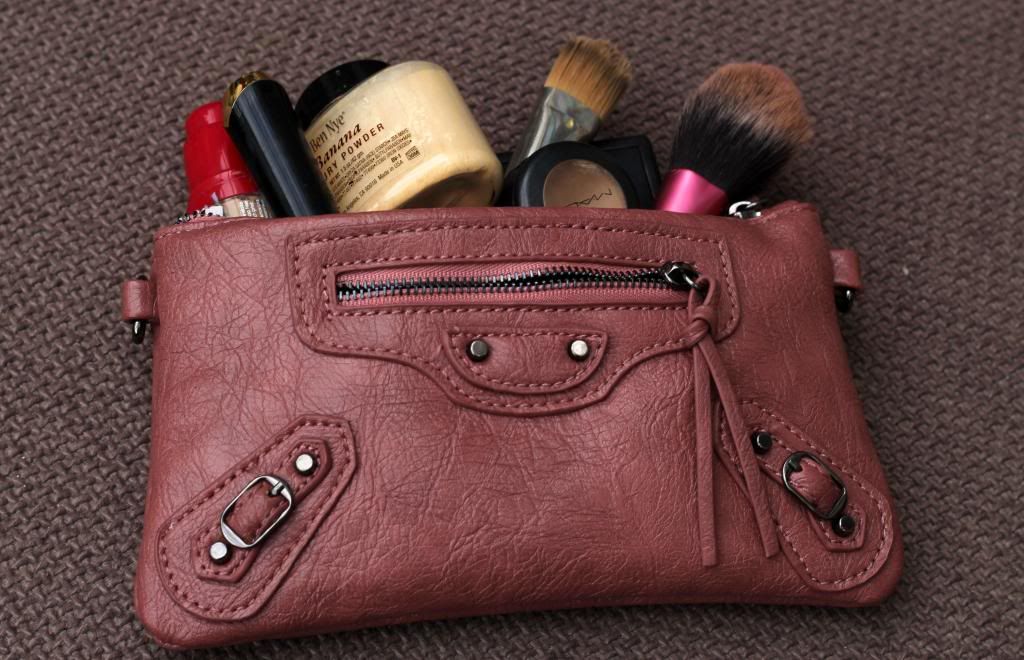 My makeup bag is from eBay and I love it!! It took a while to arrive as it's located in Korea but it was so worth the wait. It's advertised as a wallet/handbag and comes with a strap but I like using it as a make up bag. Here is the link if anyone is interested
Make Up Bag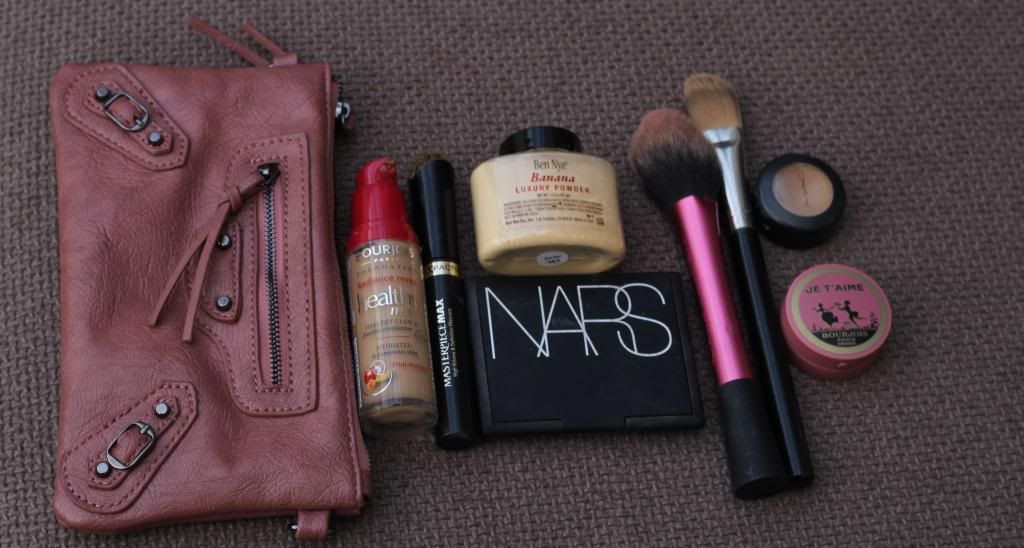 Bourjois Health Mix Foundation
This is the absolute love of my life! Never before have I felt that a foundation has matched my skin colour so well. I have the shade 56 which is perfect for me in the summer whilst my skin is a little more tanned. I did prefer the older formula as this one is a little thicker but I still love it. It gives my skin a nice glow and lasts until the end of my work day at least. I honestly feel everyone should try this foundation.
Max Factor Masterpiece Mascara
Although I really like this mascara and it gives my lashes some much needed length, it doesn't really give me the volume I want. However a nice little number but I am on the lookout for a new mascara so please throw some recommendations my way!
Ben Nye Banana Powder
So who hasn't heard of this little number. Ever since Kim K tweeted that picture of her all of us have been hunting it down! I know I did. At first I was a little disappointed in the product as I didn't see what was so special but then noticed not only does it set my under eye make up all day it actually highlights it making my eyes look brighter.
NARS Laguna Bronzer
The second love of my life!! I cannot live without this bronzer. It suits my skin tone so well and gives me the perfect glow whenever needed. I tend to apply this as a cheek contour and then add sum blush on the apples of my cheeks.
MAC Studio Finish Concealer
This is probably the least used item in my bag. It's more of a 'go to' when there is an emergency break out. I like it because it gives good coverage and lasts all day. But it is too heavy for my every day wear.
Bourjois Blusher in Rose D'Or
I love Bourjois blushers! Actually I love blushers period but these are really good. Highly pigmented and in a cute little pot that fits perfectly in my make up bag. Rose D'Or is a beautiful rose/pink colour with a subtle shimmer. It's been perfect for a nice summer flush look.
There you have it!